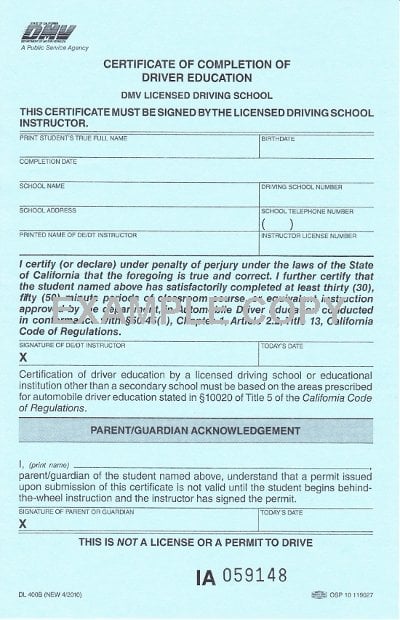 How to receive your Blue Card
I've taken the class somewhere else, now I need my Blue Card...
If you have taken your 30 hour course and need a blue card, please contact our office. We will email everything you need to register for behind-the-wheel. Once registered, you will receive your blue card and will be eligible to take the knowledge test.

Students under 18 must provide proof of classroom completion before they will be issued a blue card. Classroom documentation is also required if the student transfers in from another driving school for BTW. Blue cards are required for all drivers under 18 who take the permit test.
Please plan ahead for your behind the wheels. Your drives should be spread over a 4-6 month period.
Work backward when planning drives:
#3: about a 3-6 weeks before your anticipated test date
#2: about 2-3 months before your anticipated test date
#1: about 4-7 months before your anticipated test date
AND
after you have at 3-6 months practice with parents
*Please do not schedule before you have considerable practice with a parent or other supervising driver
*All permitted drivers must have their permit for a minimum of 6 months AND be 16 to be eligible to take a road test
*We cannot guarantee to get 3 drives scheduled for you if you begin scheduling less than 4 months before the test date
*As with other important appointments, drives may be scheduled during school hours or other activities
All permitted drivers must have their permit for a minimum of 6 months AND be 16 to be eligible to take a road test